On September 19, a large-scale seminar on the topics "Internet Fraud" and "Drug Abuse Control" was held at the Bolashaq Academy.
The seminar was attended by the teaching staff and students of the Bolashaq Academy and the deputy head of the Criminal Police Department of the Karaganda Region Police Colonel Ashimov Makhsat Isataevich, senior detective of the Criminal Police Department, police major Tulibergenov Aibol Serikovich.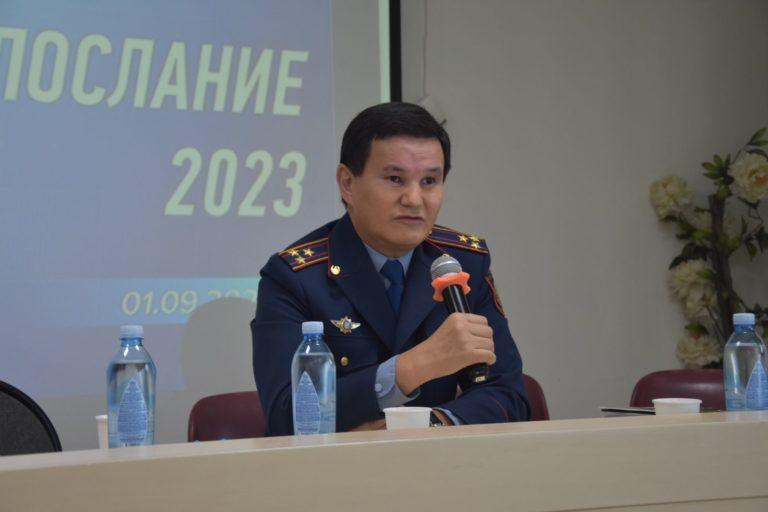 The most common types of Internet fraud in educational institutions are crimes committed through Internet trade and services, as well as misappropriation of personal data and issuing an online loan on behalf of someone else. At this time many different activities related to the drug control are being held. Creating a drug-free society is the task of every citizen of Kazakhstan. You all know that the spread of drugs, including synthetic ones, threatens the well-being of future generations.
By holding useful meetings where teenagers are told about the dangers of drugs and by increasing their legal literacy, they can be protected from drug abuse.
At the seminar, M. I. Ashimov made a report on the topic "Drug Abuse Control" and A.S. Tulibergenov gave a presentation on Internet fraud and answered students' questions.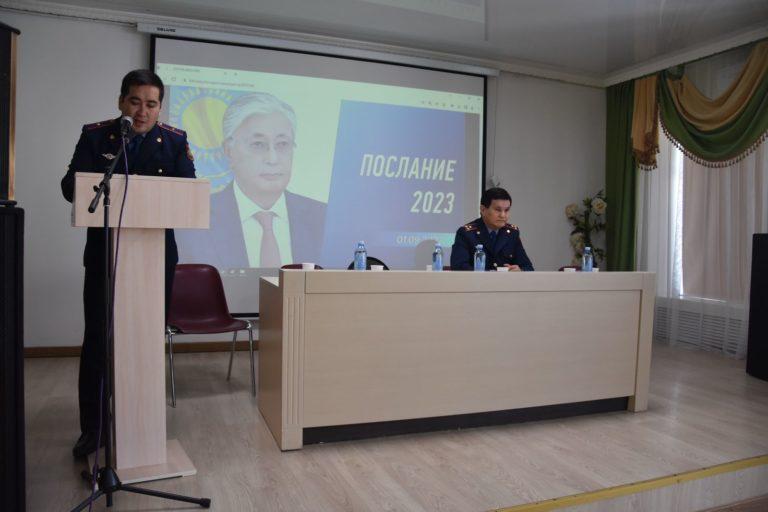 They informed students that to deceive people scammers can use important information obtained from such media, websites and messengers as Instagram, Facebook, Telegram, Vkontakte, OLX.KZ, MARKET.KZ, KOLESA.KZ, KRISHA.KZ, What's App and fake online stores and information leaflets.