18.04.2022 year senior lecturer of the department of "Finance" Usuvalieva Z.K. conducted career guidance work among 11th grade students in schools of Zhanaarka settlement.
The work was conducted in the following schools:
Bimende Amalbekov Comprehensive School – 56 pupils in three final classes;
A resource school on the basis of the comprehensive school named after Orazaly Zhumabekov – 56 students in three final grades;
A. Seidymbekov secondary school – 16 pupils, one graduation class;
a comprehensive school named after Saken Seyfullin – 25 pupils in two final grades.
During career guidance work, final year pupils were interested in the specialties of the Academy and asked questions. Also, a pupil of 11th grade of secondary school named after Orazaly Jumabekova won a grant in the regional Olympiad "Zhas Philologist" held by the academy "Bolashaq", she is determined to receive higher education in our academy.
Department of "Finance" expresses special gratitude to our following colleagues in the above-mentioned schools in the organization of career guidance work senior teacher Usuvalieva Z.K:
Director of Saken Seifullin's General School A. Turgynbekov Aitkozha Zheksenbekovich;
Director of A. Seidimbekov General Education School Bakhyt Amanbaevna Tashimbayeva;
Deputy Principal for EMERCOM of Bimenda Amalbekov Secondary School Sadvokasova Aktoty Alpanovna;
The teacher of the elementary school on the basis of the Resource school named after Orazaly Zhumabekov, a student of gr. dPMNO-20-3s "Bolashaq" Academy Myrzabekova Zharkyn.
In the Bimenda Amalbekov Comprehensive School: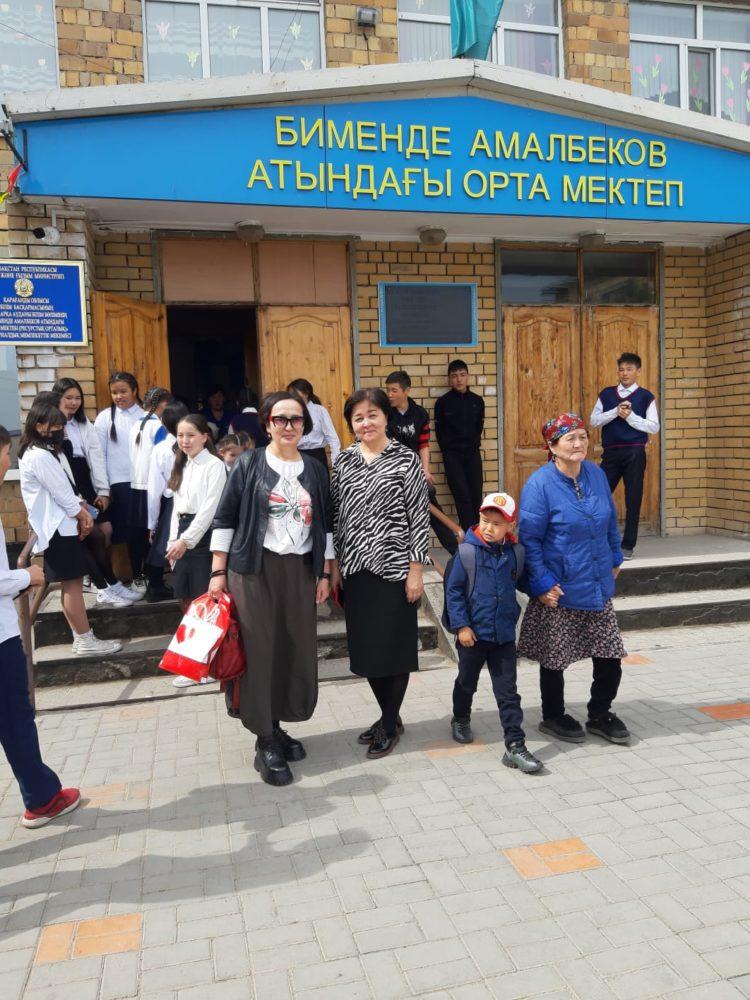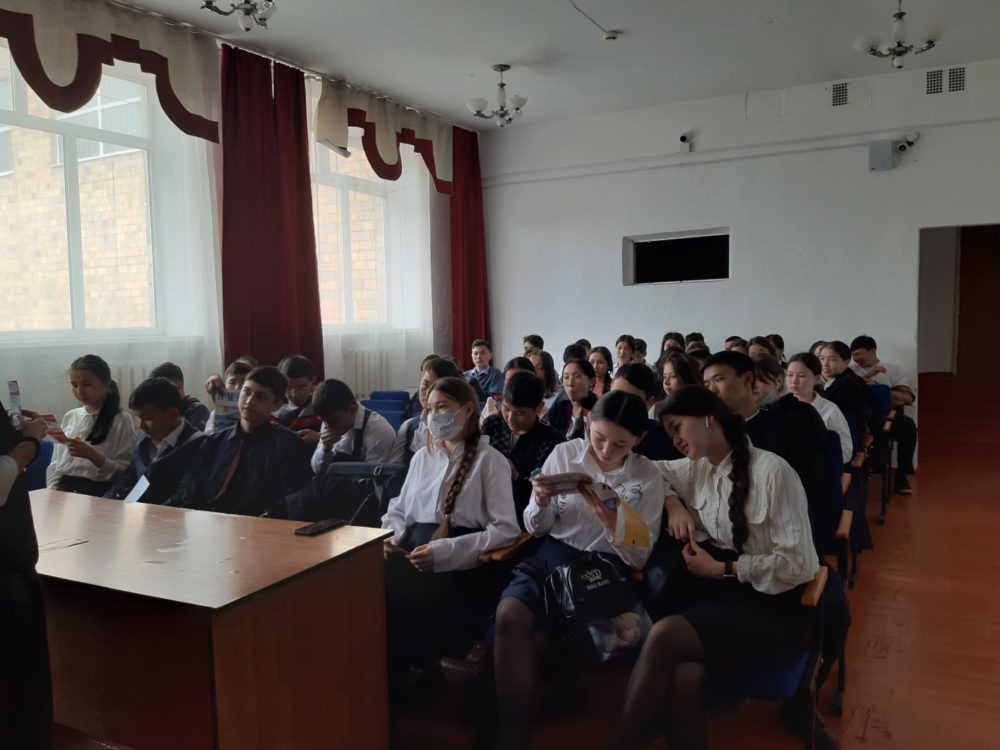 In the Resource School at the Orazaly Zhumabekov Comprehensive School: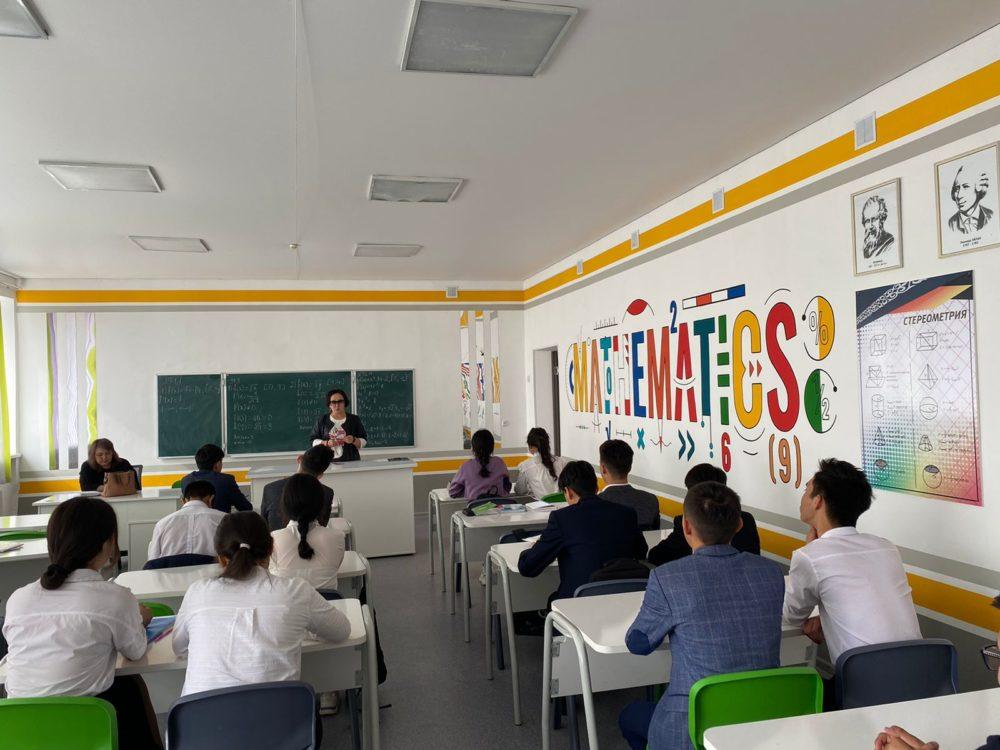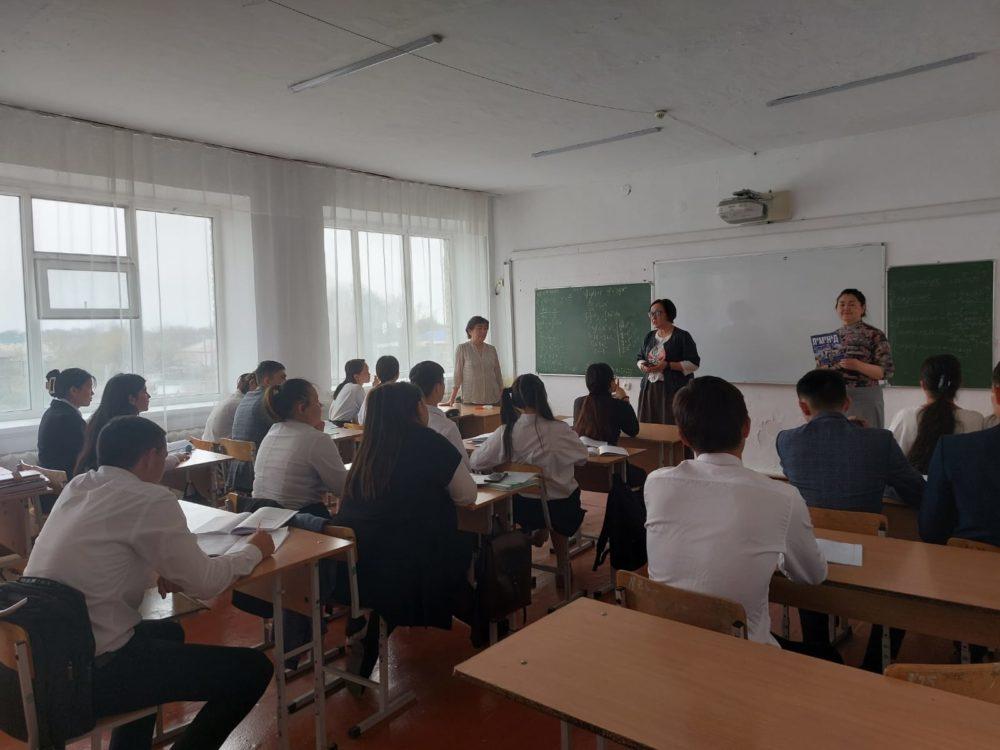 At the A. Seydimbekov Comprehensive School: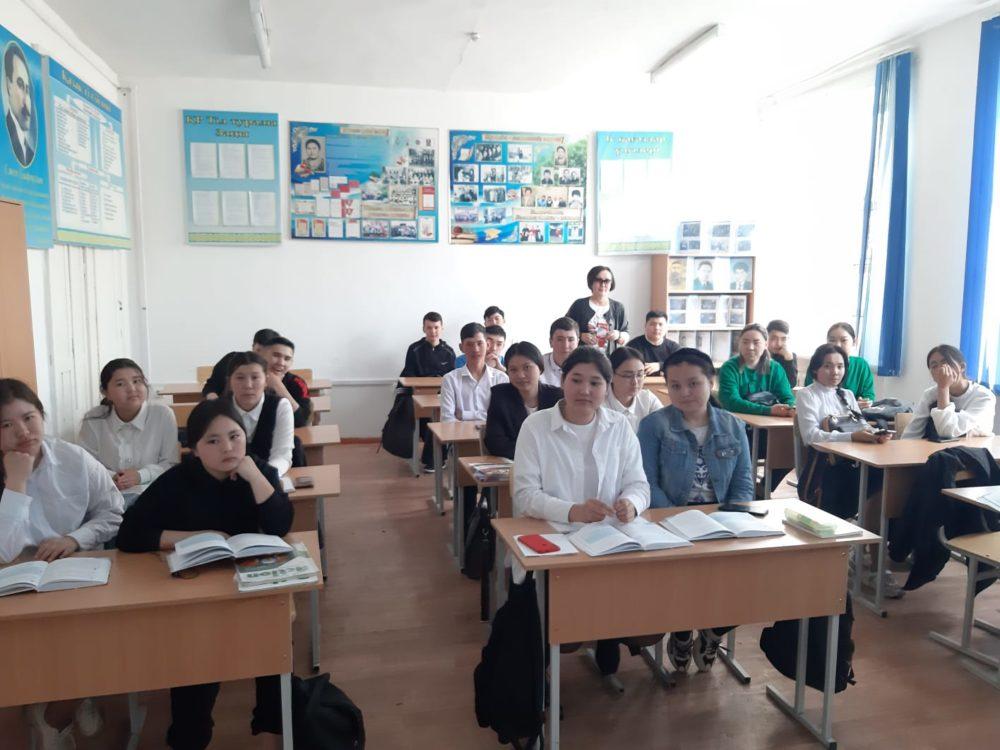 At Saken Seyfullin Public School: