On January 30, 2021 the Department of Foreign Languages and Intercultural Communication organized the curatorial hour online at the platform jitsi.org. The curatorial hour was devoted to the problem of religious extremism and terrorism and the questions of their counteraction.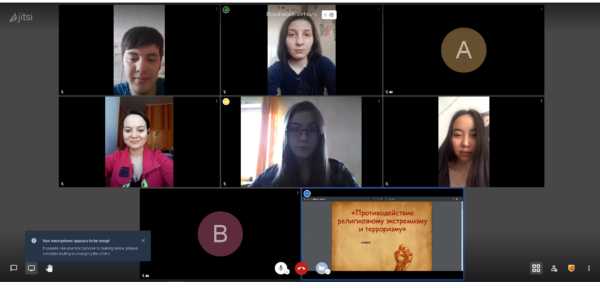 The curatorial hour was aimed at solving the following tasks:
Education of tolerance, philosophical and critical attitude to the surrounding reality, promotion of spiritual perfection and self-realization, strengthening of sense of Kazakhstani patriotism;
Disclosure of the causes of emergence and spread of extremism, familiarization with the main objectives, signs of extremist groups on the example of specific orations prohibited in Kazakhstan;
Consideration of the legislative framework of the Republic of Kazakhstan on countering extremism;
Strengthening of correct student stance on extremism and terrorism.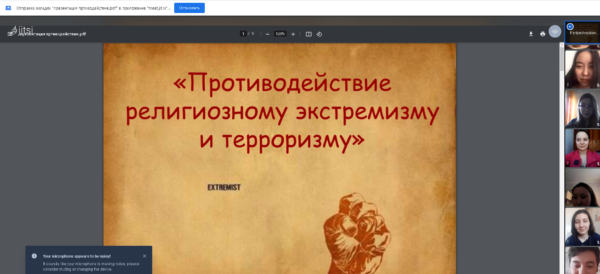 The event was held in warm and friendly atmosphere, students showed great interest in the announced topic. During the discussion students shared their knowledge on the given questions, expressed their opinions.